We have already written about how one works with addictions in Russian prisons. More information can be found here. Now in "Their Experience" we are telling about how it is in Greece. Our plot is about "KETHEA PROMITHEAS" project. About the part of the program which is in the prison in Diavata (Greece). "PROMETHEAS" itself includes consultative, rehabilitation and reintegration services to imprisoned and former imprisoned which are dependent from narcotic substances not only in some prisons but also outside them.
"We have been waiting for twenty years in order to open this program here", – says Phaedon Kaloterakis *.
"Love should dominate in the heart and in the soul of a person", — such an inscription meets at the entrance to the correctional facility. The prison is located near the town Thessaloniki in Northern Greece.
About What Cooperation Can Lead To
In this prison there is a separate block. This is a result of huge work of "KETHEA" personnel. In this block there is a "PROMITHEAS" Therapeutic Community (TC). This first rehabilitation department  in the Greek prison was opened in 2015. TC is located in its own independent wing and is working in the 24/7 format.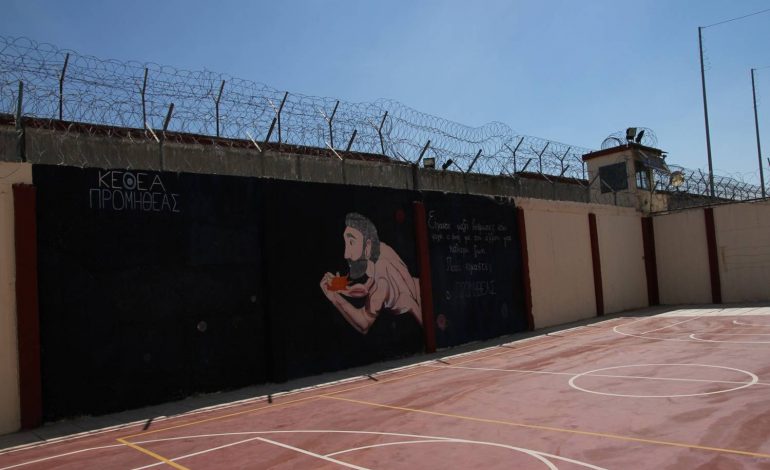 "KETHEA PROMETHEAS" project is a result of trust and cooperation between the punishment system and the program for work with addicted people. The community provides  the program of intensive rehabilitation. The project is aimed at addressing the root causes that lead to drugs use making participants refuse from negative behavior and gain new skills and strategies to solve personal problems. Prime Minister of Greece Alexis Tsipras opening this prison wing in 2015. He called this project "the window of hope".
How It Works
"PROMETHEAS" is closed from the other part of prison. Only addicted people are here. Also one should confirm its addiction to be admitted here. This work is being done by consultative centers. They are located in several prisons in Greece. The person is being interviewed there and is being tested to find out if he/she is addicted or not. Because there are too many people who want to be admitted in this "department". They are not addicted but want to spend their time in those conditions. This is because the life in this department radically differs from the life in other prisons in the country.
So to be here one should complete all procedures and investigations in the consultative center which is located inside the prison. The whole process usually takes 4-6 months. During this time it is "allowed" to use drugs  as in the prison itself "TC" rules doesn't work. If this stage is gone then welcome to "TC".
Program Peculiarities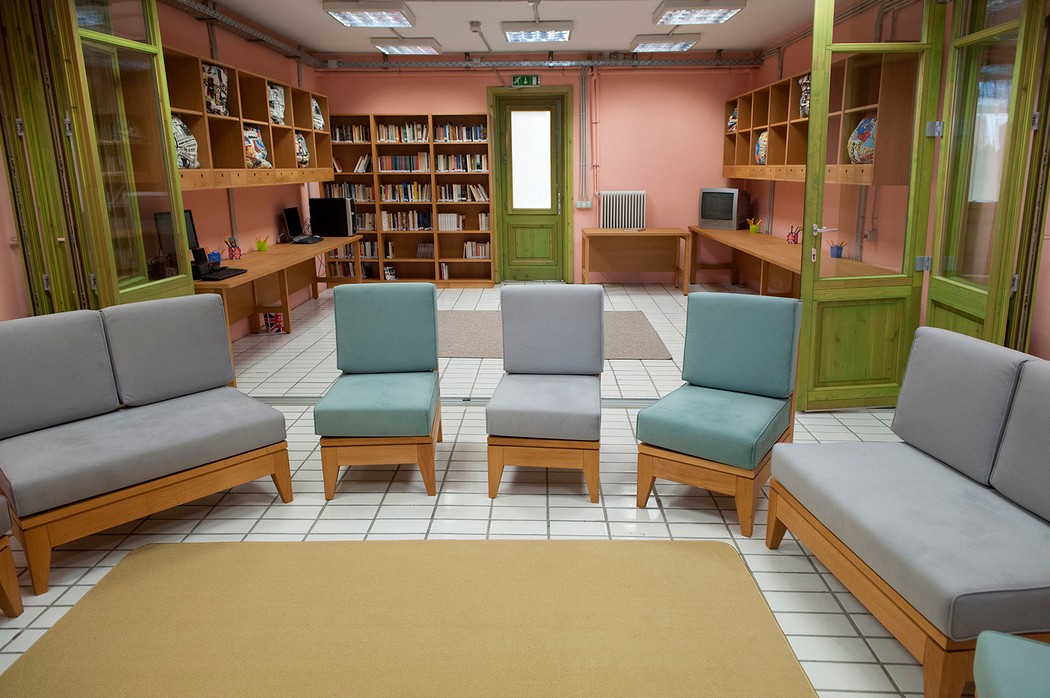 So inside this is an ordinary Therapeutic Community without correction that it is located in the prison. Unless the door is closed. Here the team of specialists works. The personnel consists of psychologist, therapist, teacher, social worker and the guard. All of them completed special education. They are certified to work with addicted people being imprisoned.
There is a department of education in TC . There one can tutor Greek, mathematics, prepare to exams as well as complete courses on computer literacy. They have also a library. There is a lot of various literature including novels by Stephen King and Jo Nesbø. The program participants cook themselves and bake bread. Cause it is also a part of therapeutic process. Outside there is a playground for basketball. Also each toilet can be locked – this allows imprisoned to feel that they have their own personal space. The further – the more interesting. Like in the "KETHEA ITHAKI" program the personnel doesn't spend there all the time. That is why during the weekends there is no therapist, no consultants, no teachers, NO GUARD. The video cameras also are switched off!. Only the entrance door is locked and that is all!
This is their life – thus this surprising information was commented by Phaedon Kaloterakis. He has been working in the sphere of addictions since 1981. He is the representative of KETHEA in Economic and Social Council to the United Nations).
Instead of an Epilogue
To conclude it should be added that one year of being in this department equals two years in ordinary prison. And in some special cases one year can be equaled six years. Here, unlike the Russian experiment, the person who find himself in the rehabilitation department leaves it only when the sentence term ends. In Russia after the rehabilitation course the addicted person has to complete its sentence in the ordinary prison. It carries certain risks.
* Phaedon Kaloterakis has been working in drug abuse since 1981. He is the representative of KETHEA in the Economic and Social Council to the United Nations. He is also a board member of the International Federation of Non-Governmental Organizations.